German Aerospace Center (DLR)
The German Aerospace Center (DLR) is the Federal Republic of Germany's research center for aeronautics. With more than 10.000 employees and an annual budget of 1.3 billion euros, it is one of Germany's largest research institutions.

In April 2023, the main DLR portal www.dlr.de was relaunched using Plone 6.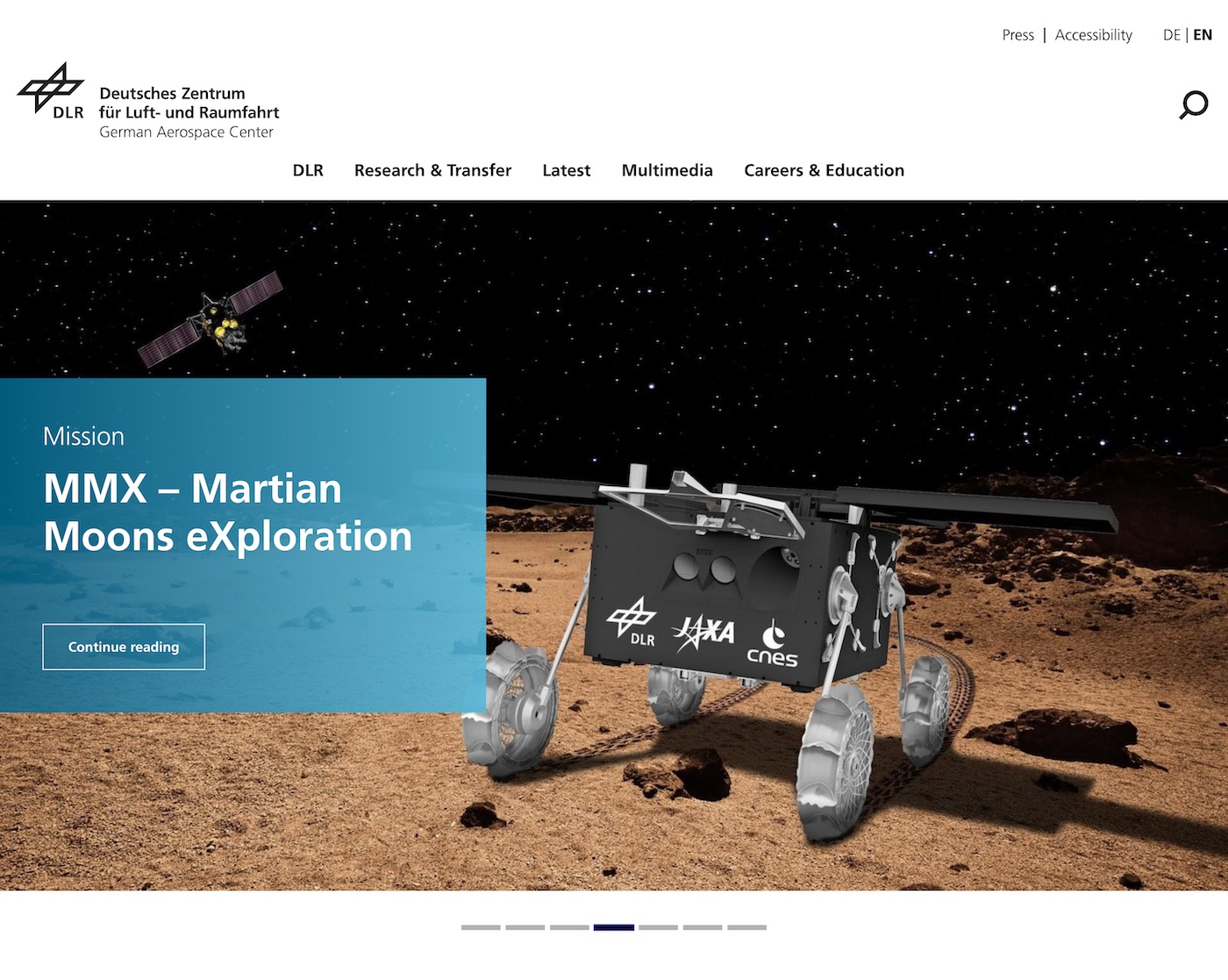 Project Facts
About DLR
Employees: > 10.000
Yearly Budget: 1.3 Billion Euros (2021)
30 Locations, 4 Foreign Offices
55 Institutes
Technology
Plone 6
Volto Frontend
Solr Search
Docker Infrastructure
Project
Start: April 2022
Development Time: < 6 Months
Internal Launch: September 2022
Official Launch: April 2023
Plone Conference Talk about the DLR Relaunch
Plone Conference Talk Slides
Open Source
The following add-ons have been developed or used in the development of www.dlr.de:
Provider
kitconcept is a Plone agency with offices in Bonn, Germany and Barcelona, Catalunya. kitconcept is the driving force behind the development of Plone 6 and the new Volto frontend. With 14 Plone core developers, 8 Plone Foundation Members, Two Release Managers, two (ex) members of the Plone board of directors, and numerous Plone team members (Framework, Security, Release, Marketing, AI, Testing/CI/CD) kitconcept is one of the largest and most influential Plone companies wordwide.